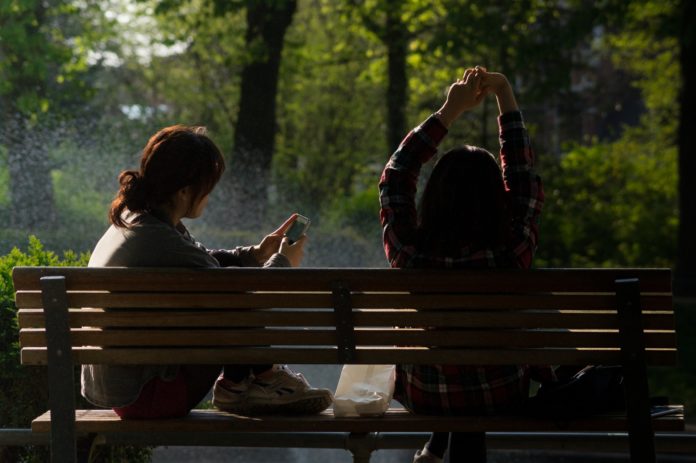 Never underestimate the value and the need for emotional closeness.  It's at the top of the list for overall well-being, and is of the core principles of being able to get the life you want.  One of the biggest problems I see in my practice is that people aren't able to have this in their lives.  They're so afraid of getting too close, being too vulnerable, being too honest….too many people are lonely in their connections.
So with great thought, I have come up with 10 principles for bringing more emotional closeness into your life. You can use them with your lovers, families, friends, or even your pets if you'd like!
#10
Just because you feel it, that doesn't make it true.
We all come into relationships with a past from our childhood.  We have wounds that feel very real to us.  But the reality is that most of us are seeing the world through foggy lenses.  We feel what we feel, but we place meaning behind it that is couched in the past, and not necessarily true in the present moment.  We must learn not to react to everything we feel, but to take a step back, see if what we're feeling truly applies to the now, and then respond accordingly.  Too many people react in the moment, causing way too much hurt and anger between loved ones.
#9 
Figure out the needs of others.
The number one complaint I have with every couple I see is that both parties feel they're not getting their needs met.  A birthday will come, and he'll plan a night that he would enjoy.  His promotion finally happens, and she buys him something she wants him to have.  Sound familiar?  The job we have when we love someone is to figure out what they need, and to give it to them.  We don't have to understand or agree with it, but we give it to them because we know it will make them happy. We all have the tendency to treat people the way we want to be treated.  But the reality is, we have to figure out how they want to be treated and act accordingly.  This will be a huge intimacy builder.
#8  
Validate the person talking to you.
What people need the most in this world is to be heard, understood, and validated.  By nature, we are all a bit self-involved. We experience the world based on how it affects us.  But we have to be aware of this and if it doesn't come naturally, then we need to acknowledge the person we're with before jumping into a story about ourselves.  Make sure to allow someone to finish without interrupting, and to respond to what they've said before saying what's on your own mind.  If this is a sticking point in your relationship, the difference in how it will feel will astound you.
#7
You can't change someone.
Too many people enter into relationships, and immediately start the continuous quest to change their partners.  Bottom line, people don't change unless they want to.  So trying to change someone to more of your liking is futile, and will create a huge distance in your connection.  The only person you can change is yourself.  Too many people focus on the other person and avoid seeing where they themselves may need improving.  The ultimate goal is acceptance—acknowledging the good in your loved ones, and accepting the things you cannot change. And keep in mind that although you may think you're trying to improve your partner, all they'll hear is criticism, which will leave them feeling like they're not good enough.
#6
Know that people can change and grow with hard work.
For those of you who've worked hard to change, you know this to be true.  This notion is most recognized when we spend time with our families of origin.  We're back in the old family system, and there is a pull to go right back into your childhood role, which leaves you feeling misunderstood.  The recurring thought is, "Why can't my family see I'm different now—that I'm no longer (always the happy one/sad one/one to mess up, etc.)?"  We pigeonhole people, not looking at who is with us now, and continue to respond to them based on past experiences.   The way to become more intimate is to recognize people for who they are now, and let them know you see the change.
#5
Mind your own store.
People tend to look outside of themselves and have an opinion on other people's lives, especially the lives of those who are closest to them.  This is a real intimacy-breaker. When you're consistently commenting on someone else's life and how it should be lived, you'll come off as critical, hence the expression, "Mind your own store."  No one's life is running perfectly, so if you pay attention to your own, and what you need to improve, you can allow those closest to you to do the same.  You'll be surprised how much more they'll want to share with you when they're not always worried about a critical comeback.  Sometimes people don't share with us because they don't feel that they're in a safe place to land.
#4
Agree to disagree.
If you need to sway someone to your way of thinking, it's time to look at your own insecurities. There is a romantic notion that when we love someone, they're supposed to see the world the same way we do.  It makes us feels loved and connected, but it's a myth. People you love are separate people with their own emotional, psychological, and spiritual makeup.  They come with thoughts and ideas that are different from yours.  Instead of pushing someone to be your clone, allow them to be different, and respect their thoughts or opinions.  This will bring you closer.  If you always need someone to agree with you, the work that has to be done is within you.
#3
Learn to take responsibility.
When we screw up, we need to admit it!  It can be hard for people to admit they've made a mistake, or to apologize when they've hurt someone.  It is so validating for someone to recognize their part in something and own it.  So check your egos at the door, and reap the rewards of closeness and intimacy.
#2
Get rid of toxic people.
One of the hardest things to do is to know when you're supposed to end a relationship/friendship.  You must do an assessment of your intimate circle, and if there are people bringing you down and adding nothing to your life, but you're holding onto them because of history or guilt, it's time to let them go. Remember, angry people will bring you anger, unhappy people will bring you unhappiness, and takers will continue to take.
#1
Take the time to be close to yourself.
The best gift of intimacy and connection is the gift of having it with yourself.   First, you must enjoy your own company and be able to spend time with just you.  Take yourself to a movie or dinner.  Meditate. Whatever you enjoy—do it alone, and not just once.  This needs to be part of your ongoing existence. And on a deeper level, you must take stock of the truth of who you are—meaning your feelings, thoughts, and opinions—and be able to act on them without approval or validation from anyone but you.  If you are in love with and intimate with yourself, you'll be able to create that experience with everyone in your world—friends, lovers, and family members.