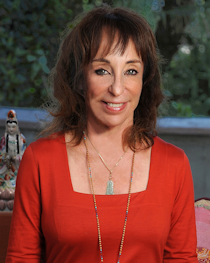 Judith Orloff MD
Judith Orloff MD is author of the national bestseller The Ecstasy of Surrender: 12 Surprising Ways Letting Go Can Empower Your Life. Dr. Orloff is a psychiatrist, intuitive healer, and New York Times bestselling author who synthesizes the pearls of traditional medicine with cutting edge knowledge of intuition, energy, and spirituality. Dr. Orloff also specializes in treating empaths (highly sensitive people). An Assistant Clinical Professor of Psychiatry at UCLA, she passionately believes that the future of medicine involves integrating all this wisdom to achieve emotional freedom and total wellness. Dr. Orloff's work has been featured on The Today Show, CNN, Forbes, the Oprah Magazine and USA Today. To learn more about being an empath, visit http://www.drjudithorloff.com/empath-support-community.
Posts
Adapted from Dr. Judith Orloff's Guide to Intuitive Healing: 5 Steps to Physical, Emotional, and Sexual...

(Adapted from Dr. Judith Orloff's new book "Emotional Freedom: Liberate Yourself From Negative Emotions and Transform...

Passive aggression is a form of anger, except the anger is expressed with a smile...

Your inner slave driver must be tamed if you want to have a happy, balanced...

9 Tips to Stop Absorbing Other People's Illnesses How can you absorb other people's...

In my practice and workshops I'm struck by how many sensitive people come to me...