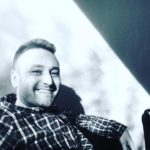 Johannes Kieding
I have a passion for practicing ISTDP informed psychotherapy and I enjoy writing about it. For more information and what I do, visit my website: www.johanneskieding.com
Posts
This article is geared towards Intensive Short-Term Dynamic Psychotherapy (ISTDP) informed psychotherapists. Case material is...

Let's face it, if you are like most people, you sometimes bury feelings and memories...

Johannes Kieding, LMSW Common Relationship Mistakes and Solutions If you desire more...

Enter a marvel of complexity -- the human brain. The brain is hard wired for...