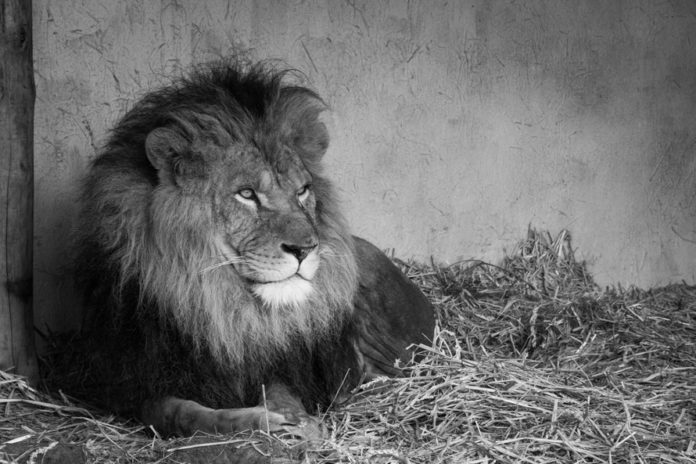 At some point in all of our lives, or at multiple times we have to face our fears. Fears of relationships, fears of individual people, fears of change, fears of loss, fears of perceptions of self or what we want to become. There are of course times when we want to move around them, avoid them, or even run from them. But, there are other times when we are forced to face them.
In general, I do not like change. It is really unnerving to me, as it shakes my foundation and forces me to think on my feet. This is something that I have had to face and will always have to do so in relation to my career, my children, and relationships. I also face such situations from a professional standpoint. There are times when I have to change parts of who I am to be more adaptive and marketable. It is a scary feeling, the unknown, and for me, puts me in a situation when I have to consider how others will judge and perceive me, the feedback I will receive, and how I will process and use it in order to continue to grow.
So, I will face it with you. In this moment, I am drawing strengthen from Daniel's experience and his willingness to face the Lion's Den. Have you been there? In a place where you feel you are trying to do the right thing, but adversity keeps knocking at your door. When you have surrounded yourself with good like-minded people, but interruptions and detours keep filtering in. Or even when you are trying to keep your thoughts focused on your purpose and how it is evolving, but things continue to interfere and attempt to derail you.
Daniel faced such challenges. He was tried in the way he chose to live his life (Daniel 1). In regards to his level of understanding and discernment (Daniel 2). And in regards to the God he served (Daniel 3). But, in each case, he stood. Let's look at some of the things he did to stand the test.
In each case, he took time to separate himself and to pray (e.g., Daniel 1:16 & 6:10)
There are times and seasons in our lives when our crockpot prayers will not work. We have to lean in closer and dwell in the presence of the Most High. That may mean even on mornings when you read your daily devotional, you will need time throughout the day to reflect on that scripture, pray, and meditate on God's Word so that he can provide guidance and peace to you.
He stood on the facts that he knew (e.g., Daniel 1:13)
It has been my experience that once I am able to stabilize my thoughts, break through the fears and focus, things begin to fall into place. The time I thought I did not have to develop a plan is all of a sudden there. Those pieces that I thought I was missing come together, and I am at peace and ready to push through. It is also in those moments that I see those gentle reminders of God's promises.
In Daniel's case, he stood on the promises that he already knew about he was to live and do his job. An example is given in Daniel 1:13, but we see such examples throughout the book of Daniel. He was able to stand firm and be confident, not in his own strength, but when he was standing on the promises and within the will of God.
Our peace and confidence come from being able to stand on what we know and the promises that God has given. So unfortunately, when I cannot find that peace, I have to reevaluate the choices that I have made. I also ask myself questions in those moments of whether I have gotten ahead of him. And if so, I find ways to journey back to where He is.
He had trusted advisors.
It is often the case that the natural response when we face difficult situations is to withdraw from others and the world itself. But, God's word asks us to do something completely different, to engage! In Daniel's case he was surrounded with other priests. Although each of us may not be in that situation, hopefully you have someone you can trust to provide objective feedback during periods when you need to push through. If not, this is the perfect opportunity to seek professional support and even a local support group.
We were not meant to walk this journey alone. And in fact, research indicates that the use of effective support networks helps strengthen our level of autonomy and self-esteem (e.g., http://www.apa.org/helpcenter/emotional-support.aspx) . There are also direct benefits in regards to reducing symptoms of anxiety and even the physical symptoms that result from these situations (e.g., http://ww5.komen.org/BreastCancer/BenefitsofSocialSupport.html). Be willing to open up and allow others to support you.
Those his experience was made known among people, he remained humble.
It is interesting to me that even though the tests he faced were quite amazing, we do not see this overly haughty person. Daniel remained humble.
"My God has sent His angel and has shut the lions' mouth so that they have not hurt me, because I was found innocent and blameless before Him; and also before you, O king [as you very well know] I have done no harm or wrong. Daniel 6:22"
Even in moments when I am excited about being able to overcome the challenges I face, I have to make sure that I step back and allow God, and his power shine instead. We see above in Daniel 6:22, Daniel does not boast about what he has done (6:22b), but instead that because he was within the will of God, God stepped in (6:22a).  Taking this stance helps me to refocus. The tests we face are not to harm us, but to show God's strength through us! If we are faithful, draw closer to him, and continue to walk in his precepts, there is no telling what we can accomplish!
Take Time To Reflect With Me:
What are you facing?
Who could help you to engage more effectively and provide support to you?
How are you dealing with your fears?
What stage above can you reflect on to help you grow stronger in your journey?