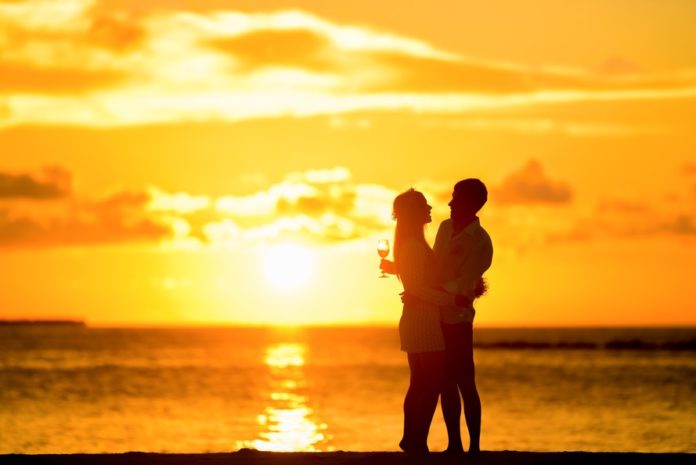 Love and interconnectedness are two of the topics Alain de Botton is exploring in his book "Religion for Atheists". In it, he discusses that atheists too can make use of the rituals and the struggle with the human condition, a role that is often assigned to religious organizations.
In this context, he explores the role of romance in modern day life:
"In the lonely canyons of the modern city, there is no more honored emotion than love. However, thus is not the love of which religions speak, not the expansive, universal brotherhood of mankind; it is a more jealous, restricted and ultimately meaner variety. It is a romantic love which sends us on a maniacal quest for a single person with whom we hope to achieve a life-long and complete communion, one person in particular who will spare us any need for people in general."
De Botton appeals to his readers to let go of this single minded view of what love may be, and to open up our hearts and attention to try and talk simply to a stranger. He reminds us of the cultures of the Middle East or South America, where hospitality is extended to everyone, including the unknown visitor.
When thinking about the term romance, I was reminded of the German romantics, a movement of poets, philosophers and artists in the 18th and 19th century. It spread to the United States in the 1800's and was represented by writers like Thoreau, Hawthorne and Emerson.
Romanticism was not about romantic love between two people, but about a healing of the differences and the separation between humans. It was a deeply spiritual movement full of symbolism, mysticism and a yearning for oneness with nature and all creation.
I believe that we must return to a wider and more inclusive definition of what romanticism means. We cannot insist on our narrow definition of romance, because one partner can never fulfill all our needs. It is about the greater whole where love finds its ultimate home.
As Emerson wrote:
"We live in succession, in division, in parts, in particles. Meantime within man is the soul of the whole; the wise silence; the universal beauty, to which every part and particle is equally related, the eternal One."