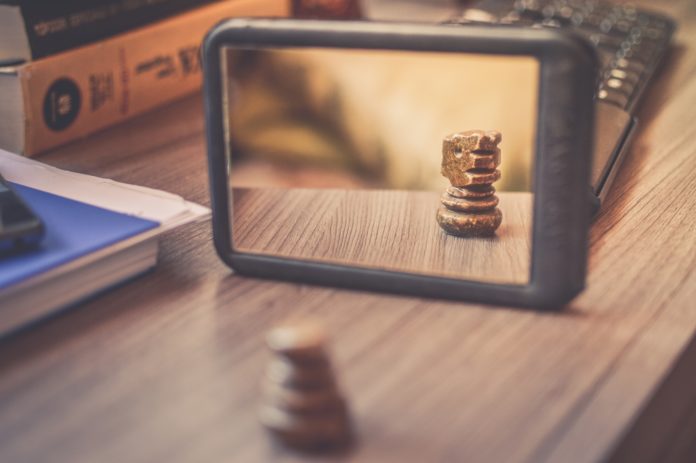 "In photography, a mirror reflects light to frame a shot. Too much exposure or imbalance, creates a blur. Sometimes, you just need to quickly snap/reflect and move on. Images can easily be distorted." AW
The above quote was given to me this week by a friend after a discussion that followed a day when I really sought ways to improve professionally so that I could decrease stress. There is great truth there. I am a person who lives off of periods of reflection. I seek ways to grow and improve, and because of my profession, how to better connect with those around me. In doing so, I read professional journals to enhance my professional skills, but I also reflect, read my Bible, find moments of peace and reflect again. But, if I/we remain there, it pushes towards becoming maladaptive and full blown worry, and the perceptions of the event, and my ability to improve in that area become distorted. In my heart, I know that instead my goal should be "do not fret or have any anxiety about anything, but in every circumstance and in everything, by prayer and petition (definite requests), with thanksgiving, continue to make your wants known to God." Philippians 4:6 AMPC
As Christians, we know this is the goal, but it is not one that is easily met. We have a world of problems, goals, weaknesses and failures in front of us. How do we overcome them without worry? Well, the first step is to gain insight into when true worry and anxiety is occurring. Here are some questions to consider in pursuit of this area.
How Am I Functioning?
A major way to determine whether our reflections and thought processes are becoming more reflective of unhealthy worry is whether it affects our overall of functioning. This could happen in a number of ways. We could notice changes in how willing we are to spend time with friends and family, or we could become completely withdrawn. There are also times when those things that previously provided us with pleasure no longer provide enjoyment for us. At an extreme, it may be difficult for us to attend work and complete daily tasks that are necessary for our survival.
There may also be physical changes, such as a loss of increase in appetite. Some people stop eating all together, and others eat in excess or gorge on junk food (in my case, sweets become my friend). Or, sometimes we see changes in our sleeping patterns, such as sleeping too much or having difficulty sleeping at all. And for some, they begin to notice extreme physical symptoms such as irritable bowels, increased heart rate at times, difficulty breathing in certain contexts, and even chronic headaches.
What Feedback Are You Getting?
At times, we may think we are coping with these symptoms in ways that do not affect us, but others voice concerns. Maybe, we have a family member or friend who indicates we are often becoming short with them, or they feel as if they have not heard from us (withdrawal from others). We also all have friends that can also read our emotions and see through the smiles on our faces, even when we say "all is well." Unfortunately, there may also be instances when our employers become involved, noting changes in our performance at work, or the quality of the products that we are submitting.
Where Are You Spiritually?
As a Christian, I know that I my worry is getting out of hand when I feel disconnected from God. I begin to be so focused on the situation that I start to change it within my own power and strength, and what is within my reach. This pulls me away from my actual power source, and in these times I find myself spending less time in meditation and in efforts in to seek wisdom about the situation from God. It is also in these times that I find myself less willing to let go of what I know I do not have control over.
So, I am in one of these areas. What do I do now?
And with all you have gotten, get understanding (discernment, comprehension, and interpretation). Proverbs 4:7b
Getting an understanding of your warning signs for worry and anxiety is the first step! It is often the hardest for us to acknowledge and see, as we are the ones in it! But, being able to see these areas for ourselves can help us to begin to identify what triggers these areas and the underlying themes that reinforce them: fear, need to please others, feelings of inadequacy, fear of loss of relationships, fear of losing basic needs, etc. Often times we make the mistake of only looking at the event, instead of what drives these feelings over time. The more we make these connections, the better we become at stopping these situations at the root!