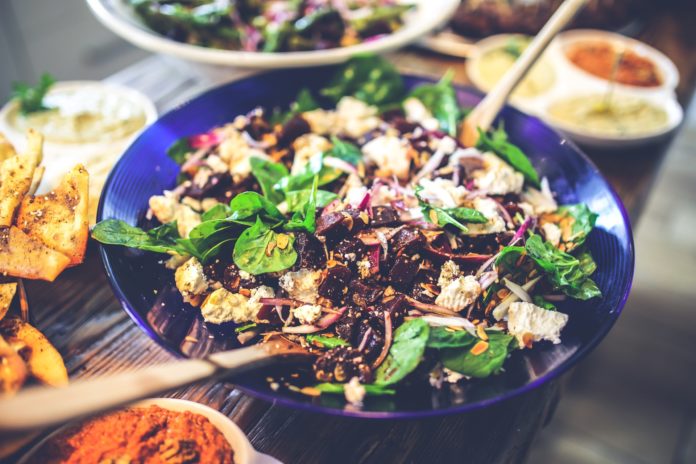 If you're having difficulty resolving your eating problems, perhaps you're not managing the rest of your life very well. So many troubled eaters consider their eating problems to be separate from everything else in their lives. They say, "Thing are great—except my eating" or "Life would be terrific—if only I could lose 10 (or 50) pounds." While I'm glad that so many people think that life is going swimmingly, I fear they're not connecting the dots between what's wrong in their lives and what's wrong with their eating.
Maybe it's easier for them to think about what they perceive as their dysfunctional relationship with food than to admit having problems in other parts of their lives. Maybe they're uncomfortable acknowledging that: they're having trouble with their job or boss, having kids isn't the joy they expected it to be, they feel burdened taking care of their elderly parents, their marriage isn't working out, or that although they were miserable when they were married, but it's not so hot being divorced either.
Almost everyone complains about eating or "weight" problems, so these areas have become an okay place to dump our frustrations. If you were raised to not complain or fear "burdening" others with your problems, you may be unhappy with your life, but feel it's not okay to kvetch about it. Moreover, the problems you do have that you're denying to others—and maybe even yourself—may be causing you so much stress that it makes a sane, healthy relationship with food nearly impossible.
Think about how other areas of life impact your eating. For example,
Do you love your job, except for the fact that you have so much to do on a daily basis that you rarely have time to eat or take a break?

Are you the one doing all the cleaning and childcare in the family, so that you've built up a head of resentment about being stuck with it while your partner takes it easy?

Are people so used to you saying yes to their requests for help that you have no time to take care of yourself and feel like you don't dare say no?
The truth is that nearly every decision you make in life can affect your eating. Decide to take more time for yourself and create a more balanced life, and I bet you do less mindless eating. Ignore feelings that you don't believe you should have or express, and my hunch is that you're going to do a great deal more emotional eating. Nearly every aspect of life has the potential to add or decrease stress, give you more or less self-care time, and increase or shrink your happiness. Consider that you may not have an eating problem, but may be suffering from life problems that negatively affect your eating.
(This blog is a reprint from http://eatingdisordersblogs.com/authors/karen-r-koenig/.)
---
---
Follow Karen via Facebook and Twitter;
https://www.facebook.com/normaleatingwithkarenrkoenig
https://twitter.com/KarenRKoenig