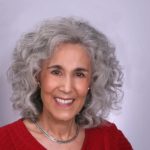 Karen R Koenig LCSW
Karen R. Koenig, LCSW, M.Ed., is a psychotherapist, international author, eating coach, national speaker, and expert on the psychology of eating—the why and how, not the what, of it—with 30-plus years of experience teaching chronic dieters and overeaters the skills that "normal" eaters use naturally to maintain a comfortable, healthy weight for life without dieting and food restriction. She is the author of six books:
Outsmarting Overeating—Put Yourself First and Change Your Eating Forever
Starting Monday—Seven Keys to a Permanent, Positive Relationship with Food
Nice Girls Finish Fat—Put Yourself First and Change Your Eating Forever
What Every Therapist Needs to Know about Treating Eating and Weight Issues
The Food and Feelings Workbook—A Full Course Meal on Emotional Health
The Rules of "Normal" Eating—A Commonsense Approach for Dieters, Overeaters, Undereaters, Emotional Eaters, and Everyone in Between!
Among three of her books, there have been 10 foreign language editions. Her seventh book, Helping Patients Outsmart Overeating—Psychological Strategies for Doctors and Health Care Providers (Rowman and Littlefield) is due out in early 2017. Ms. Koenig teaches and practices psychotherapy in Sarasota, Florida. Learn more about her at www.karenrkoenig.com.
Posts
By Karen Koeing, LCSW, M.ED. If you're having difficulty resolving your eating problems, perhaps...