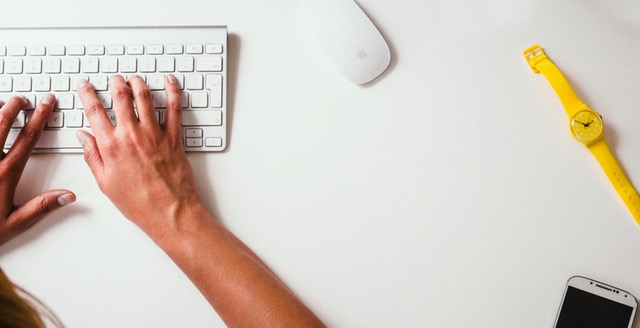 If you're like most people, going to a job interview brings up at least a moderate amount of anxiety. For some people, just the thought of going on a job interview can be anxiety provoking. Having some anxiety during job interviews can be helpful. However, many people experience debilitating anxiety during interviews, which can interfere with performance. If you have an interview coming up or are thinking about applying for a job in the near future, follow these seven strategies for managing job interview anxiety.
1. Do your research. Find out as much as you can about the company and who you will be interviewing with. You want to walk into the interview able to communicate that you know your stuff. When potential employers see you've taken the time to prepare, they'll have a better idea of what you would be like as an employee. In addition to demonstrating conscientiousness, doing your homework ahead of time can reduce the anxiety you feel during the job interview.
2. Prepare answers to common interview questions. Depending on your field, you can expect to be asked some typical interview questions. Interviewers will typically ask you to tell them about yourself, your background, and why you applied to that job. They may also ask for specific examples of ways you've navigated challenging situations. Being prepared to answer these generic interview questions will help reduce your anxiety.
3. Get specific. Use specific examples from your past to demonstrate what kind of employee you would be. Don't have a work history? That's okay. Think about the skills the job would require and talk about specific times in your life you have demonstrated using those skills. Employers want to see that you are conscientious, dependable, and flexible despite adversity. Think of times in your life you have demonstrated those qualities ahead of time. Preparing with specific examples ahead of time will make it less likely that you will be put on the spot and unable to answer a question.
4. Practice, Practice, Practice. A majority of people will experience increased anxiety when going on job interviews. One way to reduce that anxiety is to practice answering interview questions. Research general interview questions online and prepare your answers. Then, ask a friend or family member to give you a mock interview. Ask them for feedback after the interview and take their feedback to heart.
5. Look at the interview as an opportunity to learn a valuable skill. If you look at the job interview as a win or lose situation, odds are your anxiety will be higher. Instead, look at the job interview as an opportunity to practice an important skill. That way, if you walk away without the job, at least you've gotten additional practice for the next job interview.
6. Be patient with yourself. Everyone starts somewhere. If you are like most people, you may find yourself focusing on parts of the interview that you think did not go well. Beating yourself up may increase the anxiety you feel during the next interview. Remember that no one is perfect. Learn what you can from the experience and move on to prepare for the next interview.
7. Don't jump to conclusions when things don't go your way. Didn't get the job? Remember that everyone experiences some amount of rejection when interviewing for jobs. While there may be some things you can do differently for the next interview, there are many things that have nothing to do with your background or performance during the interview that may have influenced the outcome. For example, how many people were applying to the position? Were you and the company a good fit? Was the interview for an actual job opening or was it just a formality because the company already had a candidate lined up for the position? Don't jump to conclusions and blame yourself if things outside of your control.