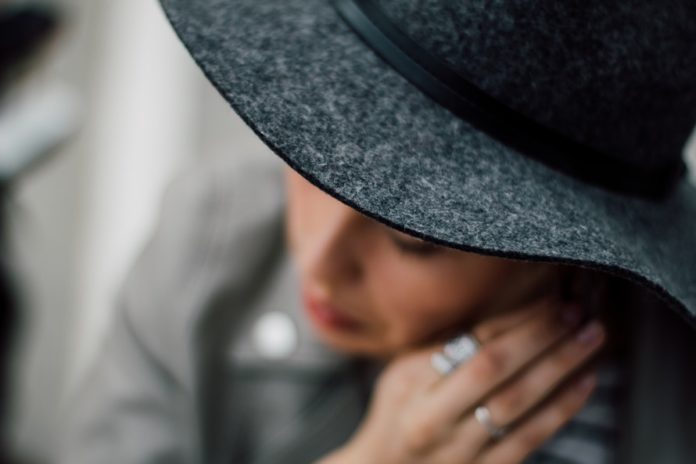 As if that's possible.
But give it a shot, because there's a study in the Journal of Marriage and Family that demonstrates that neither the amount of accessible (present but not directly interacting) nor engaged (directly interacting) time that moms spend with their children aged 3-11 has any association with child outcomes (behavioral problems, emotional problems, academic performance).
I'll say that differently.
First, we're talking about mothers of kids who are between the ages of 3-11. Then, we're talking about two different ways that mothers can spend time with their kids: engaged time, which is when mothers are directly interacting with their kids, and accessible time, which is when moms are around but not directly interacting with their kids.
This study found that time mothers spent with their kids does not make a difference in what the kid's behavior is like, how their grades are in school, or whether or not they have emotional problems.
I don't know about mothers who are reading this, but when my kids were that age, I counted the minutes that I was away from my kids. I was very stressed if I had to leave work even 15 minutes late, because that was 15 fewer minutes I had with my babies.
This study reports that those 15 minutes just don't matter.
Can we wrap our brains around that idea? That we don't have to feel guilty when we have to work late?
The results are the same for time that moms spend with teenagers, but there was a small association between engaged time with mom and delinquent behaviors (more time = fewer delinquent behaviors). This, though, should be taken with a grain of salt, because of the way the statistics play out. The connection had more to do with the fact that there were so many people in the study than how connected those things are.
The thing that does matter? What the authors call "social status:" mother's education, family income, and family structure (married, step-family, or single-parent families). Also, kids do consistently worse when mothers are stressed, sleep-deprived, anxious, and guilty.
A couple of important take-away messages: first, if we're going to focus on time we spend with our kids in terms of their well-being, it's more important to focus on them when they're teenagers than when they're little. Second, if mothers' education, family income, and family structure are the things that matter, better that we as a nation focus on helping women get better educated, on raising household incomes, and on keeping marriages healthy.
For readers in the Western New York area, consider coming in to see me for a Relationship Check-Up. This is a two session way to keep your marriage healthy by talking about what you're doing well and what needs work before there's distress between you and your partner.
My website (http://www.mftwny.com) is an easy way to contact me and request an appointment.
Here's the link to the article in the Guardian.
And here's the academic citation:
Milkie, Melissa A.; Nomaguchi, Kei M.; and Denny, Kathleen E. (2015). Does the amount of time that mothers spend with children and adolescents matter? Journal of Marriage and Family (77), 355-372.