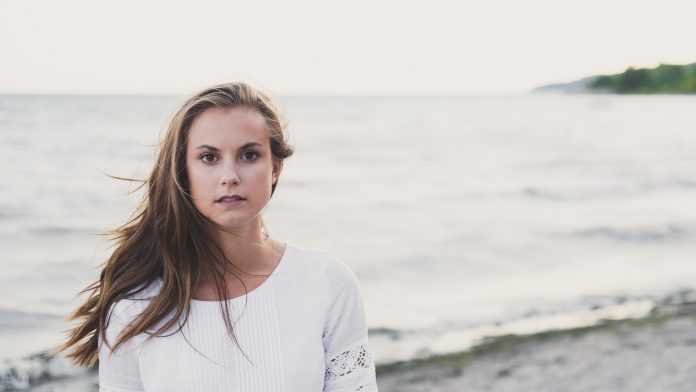 Summertime is fast approaching, and while many of us can look forward to longer, warmer days, many more of us will struggle with increased body scrutiny and self doubt, and may take drastic measures to chase after that elusive "beach body." From the time the winter holidays come around until our New Year's resolutions start to fade, we are bombarded with internal and external messages to get that summer bod, and in that morass, we may ignore or push aside our connections with our bodies at a deeper level. How can we find balance between maintaining a healthy lifestyle, or implementing healthy change, while fostering positive body image and acceptance?
As an eating disorder therapist, I find there is often a misunderstanding around the word "body acceptance," where clients think they are supposed pretend to love themselves and hope the pretense takes root over time. Let's squash that right here. Body acceptance has nothing to do with duping your own mind, and is actually a shift in perspective. This requires that we look past the messages we've been given, often from birth and reinforced throughout our lives, related to bodies and the rules that govern them (1). The shift in perspective also requires us to start looking at our bodies through their function and not their form.
Obviously these can be difficult steps to take, and when combined with the near constant imagery of photoshopped bikinis and swim shorts, it can feel impossible to maintain a sense of positivity around our bodies during these warmer months that seem to demand change.
When confronted with feelings of self doubt and inadequacy, take a quick stock – what is your body physically doing in that moment? Is there anything you can appreciate about that ability that is separate from how your body looks? If you find that you are in the middle of making healthy changes, take a few minutes each day to remind yourself of the non-superficial reasons for those changes – is it to lower your blood pressure, to be able to run around after the kids more easily, or to tackle a challenging hike? Once we take stock of all that our bodies do for us, it becomes easier to see all the ways we can appreciate them without the need to focus on something as superficial and transient as its casing.
Healthy communication with loved ones becomes increasingly important as we shift our perspective from what our bodies look like to what they are capable of doing. Sharing your intentions with others around positive body image as well as positive body talk can be helpful in establishing boundaries. A common rule within eating disorder practices is to put the kibosh on any and all body talk – this can be a fairly simple and straightforward boundary to implement in your personal life. If and when any negative body talk comes up, you can redirect the thoughts by replacing them  with reminders of what you are grateful for and how you feel capable within your body. Then change the dialogue entirely by engaging in conversation that is totally devoid of body talk (2).
These small, but meaningful steps to shift one's mindset can not only help us to see our bodies in a different light, but can also show our family and friends what body positivity and acceptance looks and sounds like. Our bodies, unlike summertime, are with us regardless of the season. A healthy relationship with our bodies, founded in respect and gratitude rather than being the site of a battleground, might just be the key to reimagining summer as more than just bikini season.
http://thoughtcatalog.com/nicole-stockfish/2014/06/its-time-we-changed-the-conversation-on-negative-body-image-and-self-talk/