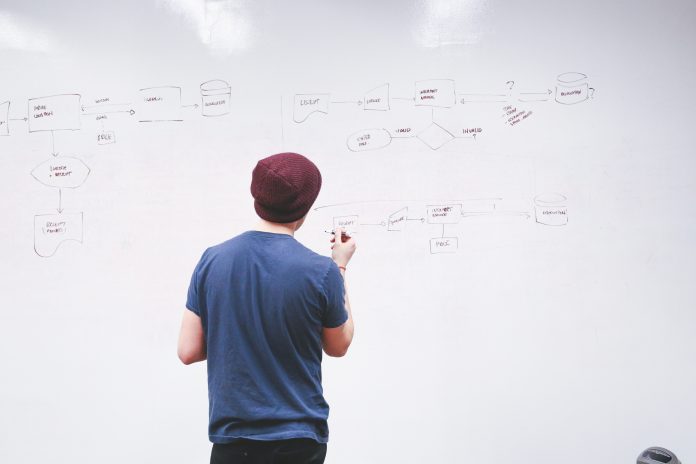 Studies have shown that roughly 83 percent of people living in the United States do not have goals. That is a striking statistic! The purpose of a goal is to give you direction to reach the desired result. Without goals, you can find yourself in the proverbial "reaching for straws" mode. if you do not aim for anything you will get nothing. There are many reasons why people do not set goals and one of the biggest ones is FEAR. The fear of failure is the main reason why people do not want to set goals. Fear handicaps your potential especially if you tie your identity in what you do or accomplish. A way to manage these feelings is to recognize that failure is an event and not a person. Once you can separate who you are from what you do it will become easier to set a goal. Here are 8 tips to help you make goals that stick.
Overcome fear. Push fear out of the way. Fear tends to be the number one reason why people either do not have a goal or do not achieve them. Fear of failure and fear of the unknown will paralyze you from reaching your goal. Visualize your fear, see yourself defeating it, and obtaining your goal. Facing the fear is going to be a helpful force to move you forward
Write your goals out. The act of writing things down is very powerful. It is easier to rehearse a goal if you see it daily. Make your goals attainable and give a time frame for completion. You also want to write your goals out in a positive way. Instead of saying, "I will not lose any clients this quarter" Say "I will gain 5 clients per quarter".
Affirm yourself. Make daily affirmations and congratulate yourself for steps made along the way. Sometimes people are looking for the big win instead of looking at and celebrating over the smaller victories. Thinking positively helps get momentum rolling towards achievement.
Challenge your negative beliefs. Many times we live with our thoughts instead of challenging them. We do not think about what we are thinking about. When you are able to rationalize your thoughts you are able to better challenge fear and other negative beliefs and emotions. Write out your
Make targeted goals. Have clear, direct, and concise goals to cut down on confusion or self-sabotage. Sometime we may set unrealistic goals which set you up for failure. Having a clear direction helps you more easily attain your goal because you know exactly what you are shooting for. If your goals are scattered your thoughts will be also.
Have supportive people around you. Share your goals with people who will believe in you, affirm your goals, and cheer you on. If you feel lonely or isolated in your endeavors it can lead to anxiety depression or other negative effects. The people you share with should be positive and uplifting so as to not squelch your dream or confidence.
Have an accountability partner. It is easy to follow through with a goal or objective if you feel someone is going to be checking in on your progress. Accountability is a huge motivating factor. Set up a consistent time to check in so it has another added level of accountability. Consistency and stability build trust and increase follow through.
The best way to achieve your goals is to move them from your mind into paper. It is easier to solidify plans when you can see it right in front of you. It is empowering and you can take more ownership once you can see it, feel it, and believe it. It is important to make realistic goals that have action steps to get to the end. Maintain a positive attitude and a positive group around you to help propel you to your goals end. Visualizing what life will look like when you achieve your goals is also a powerful motivator. Take time out today to visualize you on the other end of your goal. What is a goal that you are wanting to achieve?