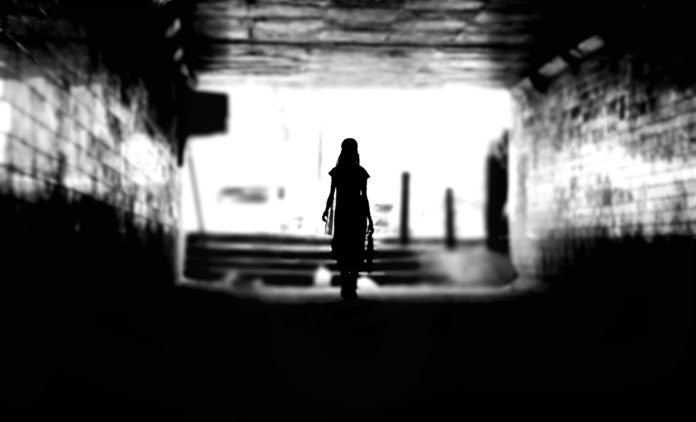 One of the things that each of us face as adults is the decision about when we have to say "no" to the addition of something else in our schedules. The more we stretch ourselves, work to meet family obligations, volunteer and somewhere fit in time to center and reflect as individuals, we find that there is not enough time. And yet, at some point, all of these things have to fit together within a regular week!
The decision to include new things is often easy when the option is in reference to a bad choice that does not fit with our personal values and goals. The more challenging issue is that we often find ourselves in situations where there are so many positive options that it is hard to make a decision! While every decision is different, here are some things to consider as you determine what paths you should take:
What is Drawing You?
At some point we have to ask what draws us to considering a certain option. It may be that it has immediate short term benefits or that it is linked to a long-term goal that has been deferred. A draw towards certain ventures may also be related to our emotions, and something that we have felt passionate about as a result of our life experiences. In such situations it is helpful to make such thought processes more visual. You can always use traditional strategies such as charts and lists. You can also use online programs to help you visually map out the different areas that may be involved
(http://www.visual-mapping.com/).
Will This Decision Align With My Life Goals?
If you have set professional and personal goals for the year, this question becomes easy. Given how fast paced our world runs, it is often the case that the more additions we have, we are slowed and even deterred from reaching our overall goals. This then requires that we develop a stronger focus that also may require defining our goals at a deeper level. Taking time outline overall goals, short and long-term, can help you to more easily identify whether new opportunities are in alignment. For example, an individual who uses the SMART Goal Setting Theory (e.g., https://www.mindtools.com/pages/article/newHTE_87.htm), is required to think through how to Specifically define the goal, how to Measure it over time, how Achievable it is, whether it is Realistic, and what steps need to be taken to make it Timely. You can then break up this goal into individual months and weeks. For example, one goal I have each year is to provide a community service program at a local elementary school for parents to learn new ways to make the learning process at home fun for their children. In developing this curriculum, I start months in advance to develop the topic, marketing materials, and identifying the resources that will be needed. In doing this event in the first year, several amazing ideas came up, but some we were not able to do, as they did not fit within the overall goals of the program. Because we had outlined the year and what was needed to make it successful, it made such decisions a lot easier.
This also applies to the home environment and even with small decisions. With my children, we set a calendar of events we want to attend each month and place them on a calendar. This provides a visual of our goals and makes it clear to them when alternative activities come up. They then have to decide, based on what has already been budgeted (i.e., in regards to time and resources) which activity will be kept.
Use Your Support Network
Decision making times also weigh on the support networks we have around us. But, depending on the decision, we should choose wisely regarding which ones we use. We all have friends and family who act as a positive sounding board with a resounding "yes" to anything we tackle. If you are facing a decision that you are KNOW is in your best interest, but you are fearful of moving forward, such friendships are invaluable, as they blast positivity and encouragement from you at every angle.
There are also times when you may be facing decisions and you need an objective party, even if the feedback is negative. We also need such people in our lives. Although what is said can be hurtful, facing these truths help us to evaluate the data in objective ways so that we can ensure we are on the right track. At times, facing these moments also requires us to evaluate the support networks around us. Here is one article that may be of help that also includes an assessment that can be used for reflection:
http://fetzer.org/sites/default/files/images/stories/pdf/selfmeasures/Self_Measures_for_Love_and_Compassion_Research_SOCIAL_SUPPORT.pdf
These steps also often require thoughtful reflection on who makes up your support network.
Sometimes, decisions require us to move outside of our immediate support networks. Within my professional life, I have seen this circle grow and shift as my level of skill and direction has. This support network is also often completely different from the one I have in my personal life. I have also grown more protective with the realization that not everyone wants to see me truly succeed. With crucial decisions, we have to make sure we choose wisely from this list, and be open to the possibility that a new one may be required. There are great articles on ways to develop such professional outlets through
Forbes.com. Here is one example: http://www.forbes.com/2010/07/22/job-search- mentor-professional-
success-career- coach-forbes- woman-leadership- how-to- network.html
Seek wisdom
As a Christian, it is hard to leave such topics without a reflection on how my beliefs play a role in such processes. In my own life I also seek wisdom through my spirituality with literally everything. This is especially true when facing large decisions. Being a single mother, it is hard to think of carrying the weight for major decisions alone, and so I do not. I pray God's word over my life each morning with the use of devotionals and keep a prayer app on my phone with a list of goals and prayer requests. I also identify scriptures that speak to what I am considering. I then create time to pray using those scriptures and allow time to reflect. Taking these steps does delay responses at times, but provides a state of peace that I have said yes to the right things. I also surround myself with people I can go to that will share similar values that I can reach out to for support during such circumstances. In sum, it creates a network of support that is designed to steer me in the right direction.