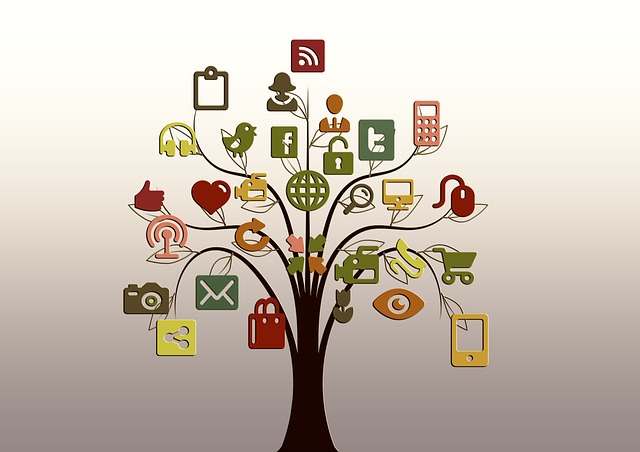 Almost everyone is on social media today, whether it's Facebook, Pinterest, Instagram, Twitter, Snapchat, Linkedin, Tumblr, or etc. We all use it for different purposes, but the most common is to connect with people. Sometimes it can be easy to get off track, and for that reason I have created a simple list of Do's and Don'ts to help.
Do:
Use it to connect in real life, or to network. It's easy to get lost in the posts and messaging. Make the next step and create an event, or invite someone to hang out so that you can actually connect face to face. It's very different than being online, and often times relationships grow deeper when you can physically be around each other.

Be encouraging. You like what you see, share it, like it, comment on it, retweet it, etc. This can have more of a positive impact on others than you think.

Consider the source. It can be easy to read something and accept it as truth because you like what you read. Make sure you are checking out the site, the author, and their facts before you commit to the story and start sharing it with people. You want to look credible.

Practice honesty. Share your opinions and your life events – in moderation. One of the main purposes of social media is to share who you are with those you want to connect with. If you aren't being honest, those people don't really get to see who you are. If you find that you aren't being honest, you might want to check in with yourself to ask what the purpose of being online is then at that point.

Be mindful of status updates, comments, tweets, pictures, and other posts. Know who your audience is. If you are posting on a public page, remember that anyone can view what you are posting. What image are you trying to portray? If it isn't something you'd be okay having someone overhear in a coffee shop, don't say it. If you are posting on a private page, you have the comfort of being able to be a little more open, though it is still important to have boundaries. We all know those people who post in cryptic ways. Or those people who post things that really should be more of a private conversation. And of course, the people who are constantly complaining or posting things that pull your spirits down instead of lift them up. Often times these people get unfriended and unfollowed. Don't be that person.
Don't:
Make arguments public. It is okay to disagree, unfriend, unfollow, or have angry/upset feelings towards someone. However, when you post about it for everyone to see, it is no longer an argument between two people. You have just invited everyone that can see your page into the argument by allowing them to comment, post, tweet, etc. Make sure you wait to post if you are angry.

Let it come between you and your relationships. Have you ever been out to dinner and looked at the table next to you with two people on a date, and they are on their phones? It defeats the purpose of a date. Social media has a time and a place.

Use it to procrastinate. Social media, when used well, can be an amazing tool. Though, it can also be a huge time suck and distraction. Make sure to balance it with your actual responsibilities so that you don't get mad at yourself for "wasting time".

Friend everyone who asks. Lots of people make up profiles. Make sure you know who the other person is before allowing them to see what you are posting. Be safe.

Use it to bring people down. It is so easy to hurt someone else over the internet because you don't have to see their face or hear their voice. Please remember that whoever is on the other end (even if we may not be sure who they are all the time) is a person.
Bottom line, take a few minutes before you permanently post to check in with yourself. Ask yourself some of the following if you are unsure. Is this in line with how you want people to see you? Are you in a good mood? What is your intention? Is this really necessary for people to see? If you still aren't sure, chances are that it isn't a good idea to post. Happy social media-ing!