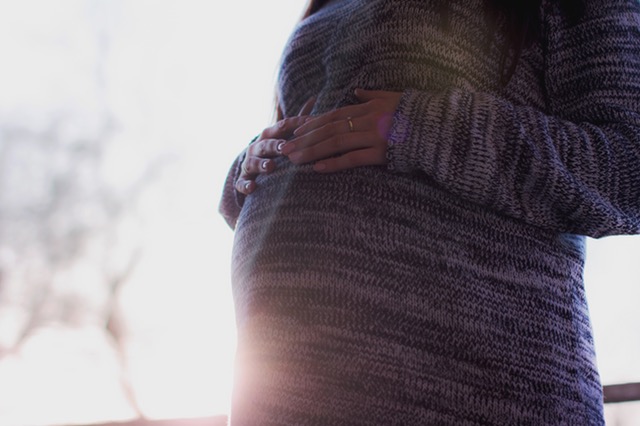 Building a family can often be approached by couples as a checklist or timeline-structured progression of events. "We'll marry, buy a home and have 2 children." The first child may come as planned, but their plan may be interrupted when it comes time for the second. Secondary infertility is defined as "the inability to become pregnant or carry a pregnancy to term after the birth of one or more biological children to the same couple" and is the reason some couples have difficulty reproducing more than once. Although it is not frequently discussed in popular press (especially in comparison with primary infertility), secondary infertility is more common and affects about 3 million American women annually. Women who have given birth in previous relationships and experience infertility with a new partner would not meet the medical criteria but may certainly have all of the psychological issues that effect those who do.
Causes of secondary infertility vary and may include those associated with primary infertility such as lifestyle changes, undiagnosed medical issues, and age. Since women have a harder time getting pregnant after the age of 35 and even more difficulty after 40, age is a critical factor. Male sperm is also less viable as they it ages.
Couples, women especially, are often surprised at the magnitude of emotional pain caused by secondary infertility. All of the losses of primary infertility like depression, anxiety, feelings of isolation, reduced self-esteem, and threats to identity are present plus additional ones such as shock and self blame. If they she previously experienced primary infertility, secondary may cause deja-vu of disappointment and stress that accompany costly and time-consuming medical treatment. A woman may feel as though she doesn't have the right to feel sad or disappointed because she already has a child, especially because some women are unable to even have one.
Generally, secondary infertility is rarely the topic of an article or issue an advertisement claims to sell products to fix. Consequently, the public is less informed than it is about primary infertility. As a result, parents experiencing this may be the recipients of insensitive comments or suggestions from acquaintances, family and friends. Their logic may be that since the couple already has a child, difficulties conceiving another are less of a loss, but this is not accurate because they lack the true experience of failing to conceive again. Once in the mindset that getting pregnant is no big deal, failure to do so can be even more depressing.
Women struggling with depression tend to reach out to friends and family to talk about their problems and rely on support systems to cope with stress. In this case, they may be reluctant to reach out as they would otherwise due to fear of criticism and judgment for wanting more than one child. Because of this, isolation may grow on top of the fact that the woman is childless and infertile.
The ability to become pregnant also operates as a sense of "womanhood" for women, so identity concerns may also arise. The birth of a first child may act as confirmation of being a nurturing mother for a woman and the failure to repeat this may bring about the concern of "getting it right" the first time. Aside from this, there is the pressure of bringing a sibling along for the existing child. Many children ask their parents when they will get a little brother or sister, and this may make parents experiencing secondary infertility feel guilty. Questions coming from children on this issue are difficult to answer, especially in a depressed or defeated state of mind, and can be the most challenging part of secondary infertility.
Are there solutions for the emotional problems likely to occur with secondary infertility? Fertility specialists and hospitals frequently offer support groups and there are mental health providers who specialize in infertility. When searching for a professional make sure they have the specialized background necessary to understand the complexities involved with this personal issue.
Good resources for a specialist in reproductive mental health are the Mental Health Professional Group of the American Society for Reproductive Medicine (https://store.asrm.org/Connect/FindaHealthProfessional.aspx?), Path 2 Parenthood http://www.path2parenthood.org/professional) and Resolve (http://www.resolve.org/resources/directory-of-services.html)