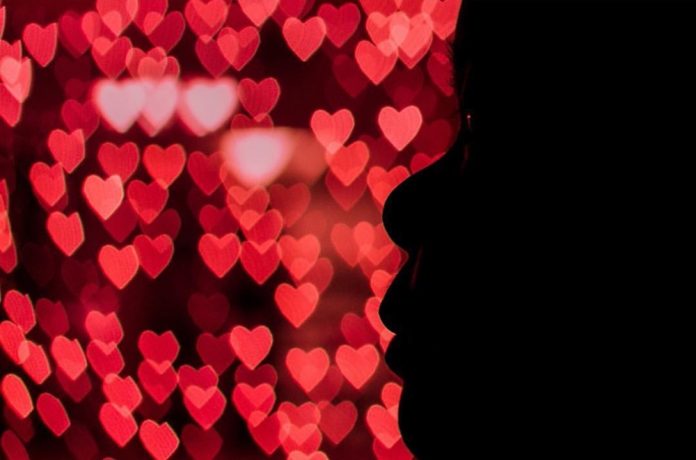 Valentine's Day was a few short months ago, but it's still worth discussing. We've all just gotten our yearly dose of all things Valentine's day. Some of us may be experiencing hangover-like symptoms or withdrawals from the rose-colored tinted experience that the holiday brought or didn't bring you this year. Others may be feigning for that romantic high and crave feeling that IV-dripped plunge into immediate relief that comes with being admired and loved by a special someone.
Experience in the helping profession has helped me infer some observed emotional states and  patterns for the months that follow the relationship-focused holidays of November-February.  Believe it or not, this season can really do a number on people.  There's something about our most intimate attachments with others (or reminders that we're not attached) that can set us off on an emotional roller coaster ride. Valentine's Day seems to culturally symbolize that last opportunity to be recognized as a part of a significant relationship until Fall rolls around nine months later with the holidays again.  We begin the dreadful walk into the desert, and for some of us, the "I will not go through another holiday single"  mantra begins.
However, it's easy to lose sight of what's important during these seasons. Often in our anguish and obsession of coupling we miss out on the lessons that can be learned in a season or seasons of being single. I have found myself in such dry deserts, parched, with dehydrated induced hallucinations of oases where I imagine the luxurious perks of coupling life  (sometimes for much longer periods than I've liked). Nonetheless, I am a firm believer that we usually don't get what we want, rather we get what we need. Sometimes, we need to be single.
There is much insight and development to be gained for our personhood and future personhood from time alone. Opportunities that can only be experienced directly out of being in relationship with self.  When we forget that there's a primary relationship with ourselves we can ignore our Universe-assigned quest to figure  ourselves out, alone, before we navigate the realm of relationship with others.  When alerted by the "OMG, I CANNOT GO THROUGH ANOTHER HOLIDAY SINGLE" we can end up focusing our energy on obtaining the next date, obsessing about how to get the next love interest and when it will happen.  We miss out on this especially carved out time made for exploring our own unique philosophy of what it means to be loved and love.  The time of Me, Myself, and I.
I've been inspired of late by Dr. Daniel Siegel and Mary Hartzell's work, Parenting From the Inside Out.  Although their collaborative work focuses on parenting, I was able to find some gems that highlight a process in which we can figure ourselves out to continue developing in our relationships throughout our lifespan. An excerpt from their book: "People who remain in the dark about the origins of their behaviors and intense emotional responses are unaware of their unresolved issues."
Whew, that one swung out of the pages and Fozzie-tomato-splattered me right between the eyes.  And if you're like me or anyone with a heartbeat you will probably experience some things that just rub you the wrong way more than other things. And feel bigger than other things. Things that catch you off guard.  Things that need to be understood.  Because these unresolved issues can wreak major havoc on our relationships.
The question remains: why? Why reflect? Why figure out how things in our past impact us? How they impact the stories we tell ourselves? Because the way in which we remember, perceive and tell our stories are linked to how we respond in our relationships. Many times, the things that are keeping us from being available to others are embedded in this process. Lucky for us, we have this thing called Free Will and we can choose to continue closing ourselves off to making sense of the way we have constructed our reality.  I honestly understand this coping skill, it numbs the pain and shame.  Sadly though, it keeps us stuck. It keeps us from growing into our potential emotionally and relationally.  It blocks authentic connection and attunement with others.  If you've ever experienced authentic unblocked attuned connection with another, then you know it is a space of infinite magic. If you haven't yet, it's worth getting uncomfortable for.  It's worth feeling wounded for.
The point is, as Dr. Siegel says, "chance favors the prepared mind." We all know that finding "the one" requires chance, situation, timing and luck.  Things out of our control.  What is in our control is to have a prepared mind and to understand ourselves, to be in favor of that chance when it lands on our laps.
So let's get to work! Things that I wish I contemplated and made sense of in my earlier seasons of being single:
For those who are I-N-D-E-P-E-N-D-E-N-T and sing the anthem out loud, I am your spirit animal.  Been there.  Done that.  Was it helpful? In some ways.  It protected me financially.  Emotionally? Not so much.
What I needed to learn: Dependence on an other is normal and is a core human need for our development throughout our lives.  We are wired to attach and it is HEALTHY to do so. I'll repeat myself here, because this is important!  It is HEALTHY to NEED someone emotionally and physically.  We are the most underdeveloped beings when we are born and require TONS of nurturing and help before we are able to care for ourselves. This need is not only present as infants and children.  This need is with us for life.  Obviously this need evolves through different developmental phases of our adult lives.  But the core need remains.  We need each other.  If you are uncomfortable with needing someone or when someone needs you, this may be an area to grow in and make sense of. Healthy attachment and understanding valid needs and dependence on someone who we are in a bond with is a main component for healthy and satisfying relationships.