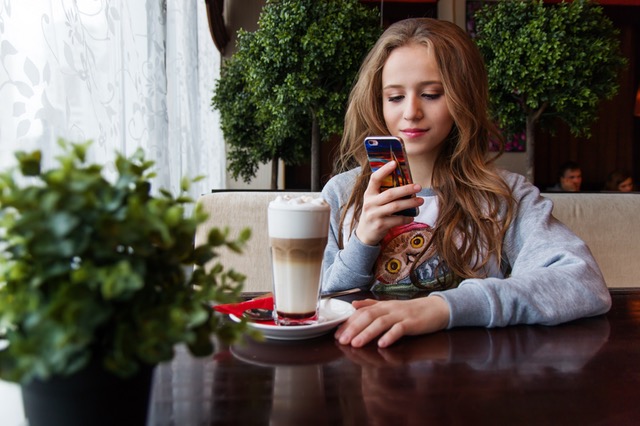 As a teen and tween therapist, I meet with parents alone after 4-5 sessions with their child to discuss progress, any problems or issues at home and to check in to see how things are going. I recently met with the parents of one of my teenage clients, a girl. I noticed the Dad was a bit quiet, and his eyes were cast down at the floor while I was talking. I turned to him and mentioned that he seemed like he had something on his mind.
"I just don't know how to talk to my daughter anymore," he said. "I feel like I'm losing her."
I wanted to laugh. Not at him, but because most Dads of teenage girls feel the exact same way. I reassured him by letting him know that he's not alone. I told him if I had a dollar for every time a father of a teenage girl told me that, I could be retired.
Here are five tips I give Dads – and really, any family members – to encourage conversations with their teenager – and these tips are for both boys and girls:
Ask Their Opinion – I find that when you ask a teenager their opinion about something, they are more than glad to give it. Starting off a conversation with, "Hey, can I get some insight from you on something?" or "OK, expert teenage advice needed" opens up a conversation they'll engage in, as well as others in the future.
Be Where They're At – Are they binge-watching Netflix? (Duh, of course they are!) Well, pick a show and set a binge-watch date with them! Are you on Snapchat? Get on there and start a streak. The Dad I mentioned earlier told me he always takes his daughter to Ulta to buy makeup. "That's awesome, because she talks a lot to me about her love for makeup and watching YouTube tutorials," I told him. "Taking her there shows her that her hobbies and passions are important to you."
Tell Them Your Problems – Most parents want to shield their children from their problems. But let's think about it: we want them to tell us everything, but we don't always do the same. Telling your kids about a problem, how you handled it  or what you would do differently next time shows teaches them valuable lessons, as well as showing them that you are a human being. Talking about our problems showcase our vulnerabilities, strengths and weaknesses. Sharing a problem you've been having at work, with a neighbor, or a family member makes them feel like they are valued and trusted as a confidant.
Date Them – Time is scarce these days, with jobs, school, sports, appointments, etc. taking up much of our time. Think back to the early days when you were courting your partner. You made time and thought up ways to make them feel special, right? Our kids are no different. Kids value one-on-one time with us, even if they don't act like they do. It doesn't have to be a big, fancy dinner reservation – something as simple as taking them on a Target run or asking them to help you pick out new work shoes can make your teenager feel special.
Be Aware – Look for drastic changes in behavior, and address them immediately. If there are sudden changes in appearance, friends, loss of interest in activities or things that were once important, chances are there is something going on in their life. Ask them, and seek help if needed.
Talking to teenagers can be daunting, but it's important to keep the conversation open…and going. You might be surprised to find that your teenagers want to talk to you as much as you want to talk with them.